The exhibition "Eiffel, Higher and higher" presented by the ADGE, produced by Sav! The World Productions, curated by Savin Yeatman-Eiffel, with an art direction by Yukiko Yeatman-Eiffel, officially opened on July 11th on the esplanade of the Eiffel Tower. The Exhibition will stay there until the end of the year – come in great number, the access is free!
To know more: dedicated exhibition site.
During the inauguration, from left to right: Patrick Branco Ruivo, Managing Directorof the SETE; Myriam Larnaudie-Eiffel, President of the ADGE; Savin Yeatman-Eiffel, curator of the exhibition and Vice-president  of the ADGE; Jean-François Martins, President of the SETE.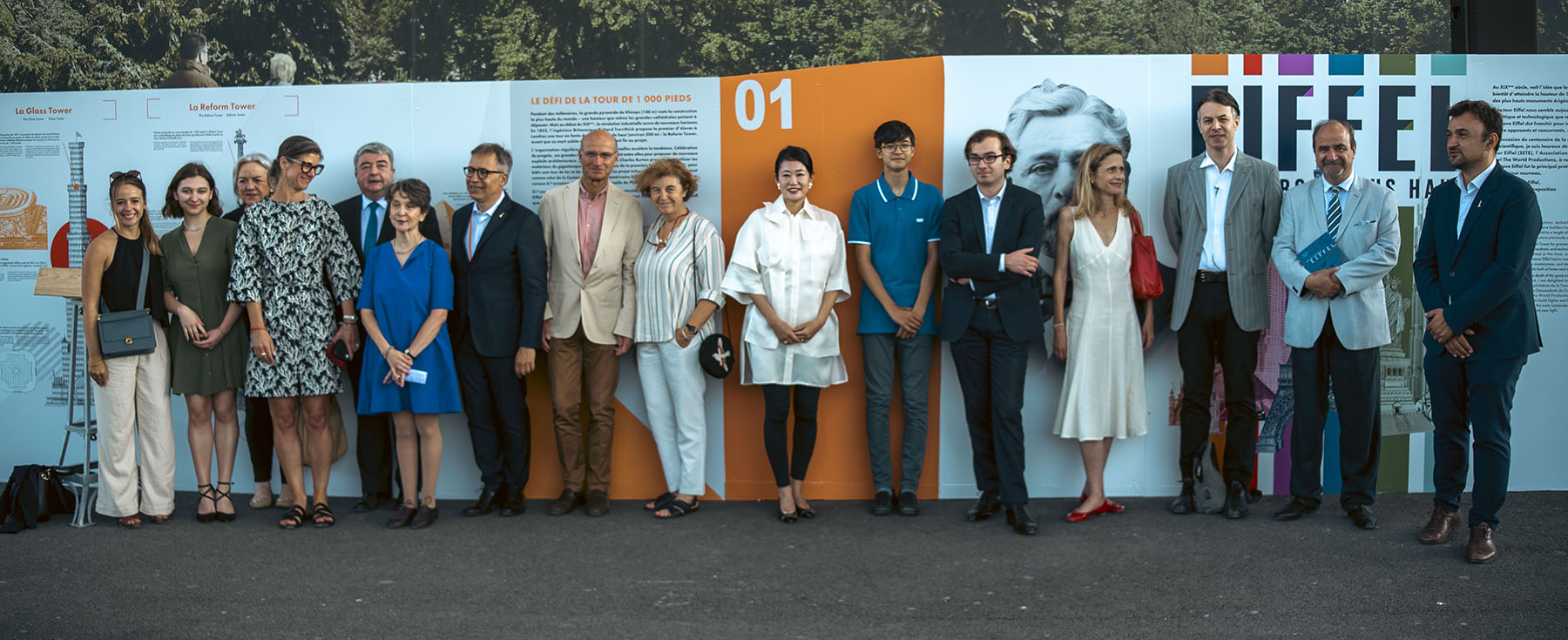 Members of the Eiffel family with, among others, the President and Managing Director of the SETE, as well as Jacques Rao, representing UNESCO.