To mark the 100th anniversary of Gustave Eiffel's death and the release in Japan of the movie "Eiffel", the Tokyo Tower displayed her friendship with her French older sister by lighting up in red, white and blue.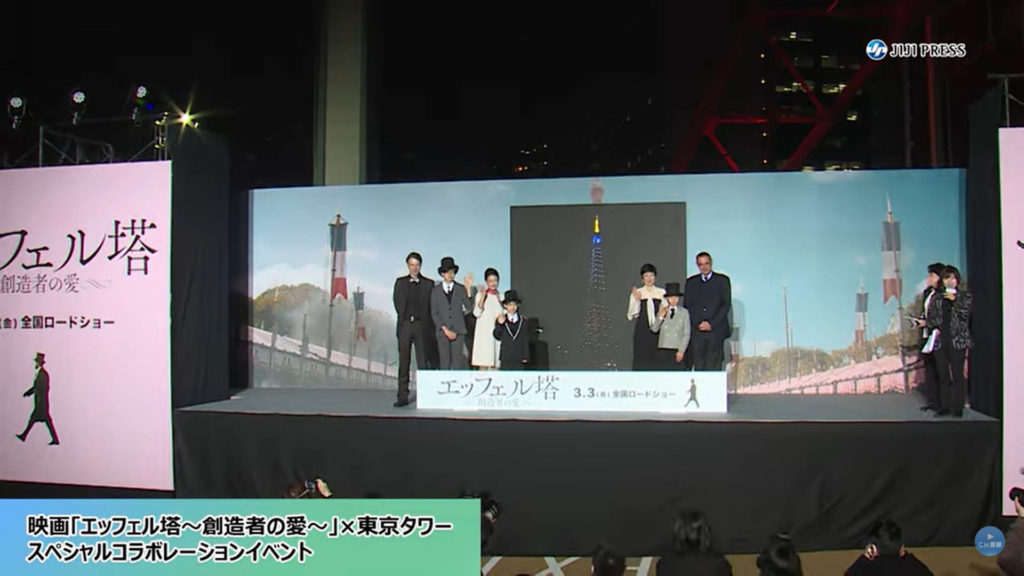 Our vice-président, Savin Yeatman-Eiffel, attended the event with his family and it is his children, Arion and Achille, who activated this beautiful light display.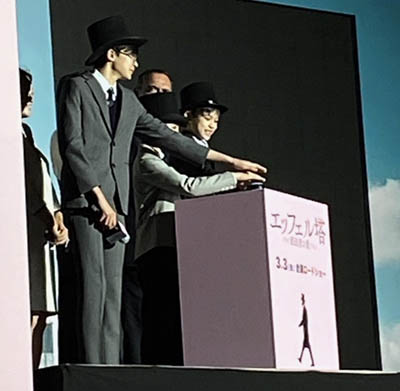 The French Ambassador, Mr. Philippe Setton, was also present.
An exhibition, which our association helped setting up, was inaugurated as well.